England batsman Ian Bell is going to miss the final ODI against India.
Veteran England batsman Ian Bell is ruled out of the fifth and final ODI against India that is going to be played on September 5, 2014 at Headingley due to a fractured toe.
During a practice session held before the 4th ODI, that India won by 9 wickets, Bell had been hit by the ball on his left toe. The England and Wales Cricket Board (ECB) had decided to conduct a review of his injury on Thursday, September 4, 2014, to decide on whether he will play the final match, but have now confirmed that he will not be playing on Friday.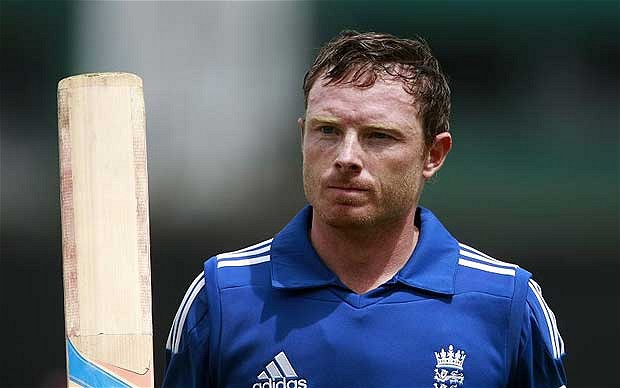 In a press release, ECB said, "Bell will not be replaced in the squad for the remaining match." In the Edgbaston ODI, Bell was replaced by Gary Ballance.
The 1st ODI was abandoned due to rain without even bowling a single delivery. A victory for India in the 4th ODI meant that they had won the series 3-0 and England would have to win at Headingley to avoid a 4-0 whitewash.
After winning the Test series against India 3-1, England have been outperformed by the visitors in the One Day Internationals.
England's captain Alastair Cook has been under pressure from the British media and ex-players like Michael Vaughan to step down as England's captain ahead of the 2015 World Cup that is going to be held in Australia and New Zealand.