Former Manchester United defender Rio Ferdinand hits out at David Moyes, Manchester United ex boss.
Former Manchester United defender Rio Ferdinand has hit out at the club's ex boss David Moyes. In his autobiography titled "#2Sides", Ferdinand has highlighted the mistakes he believes Moyes made during his 10 month tenure at Manchester United as the manager.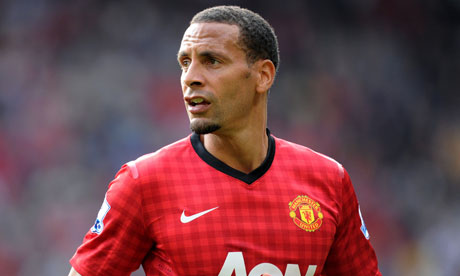 Rio Ferdinand is currently at Queens Parks Rangers FC, who were thrashed 4-0 by Manchester United yesterday, September 14, 2014. In his autobiography, Ferdinand said, "We loved our chips, but Moyes comes in and, after his first week, he says we can't have chips any more."
Among others, Ferdinand believes that the biggest mistake made by David Moyes was to sack the first team coach, Mike Phelan. After a poor run of form, Moyes was sacked in April and Manchester United legend Ryan Giggs took over as manager. Ferdinand states that the first agenda of the teammates was to bring back the chips that Moyes had earlier banned.
The former United center back said that Moyes' approach to managing the team was 'embarrassing'. One of the things he disliked about his manager was the fact that he took players to a park to practice their set pieces.
The last straw in the hat came for Ferdinand when the team was standing in public and Moyes told him that he would not be playing the crunch game against Bayern Munich in the Champions League. This was the point when he decided he was going to end his 13 year long career at the club. Describing the incident, Ferdinand said, "Inside I wanted to scream and grab him. I'm a team player, so I just had to bite my tongue and stand there. But it was probably the worst single moment I ever had at United."