Beer, beer and more beer! Munich's Oktober Fest 2014 kick starts its festivity.
One of the largest beer festivals in the world – Munich's Oktober Fest – kicked off on September 20, 2014. The Bavarian capital claims to host a one of a kind event, last year, the gala event raked in a staggering crowd of six million people.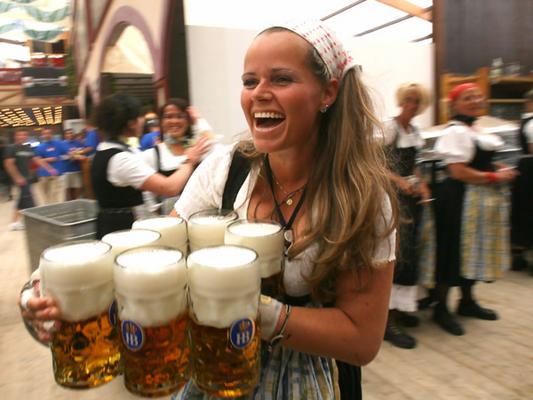 Beer and sausages are staples consumed in magnanimous quantities and the festival lasts for about two weeks, the venue is a large expanse of meadow land outside Munich's city center.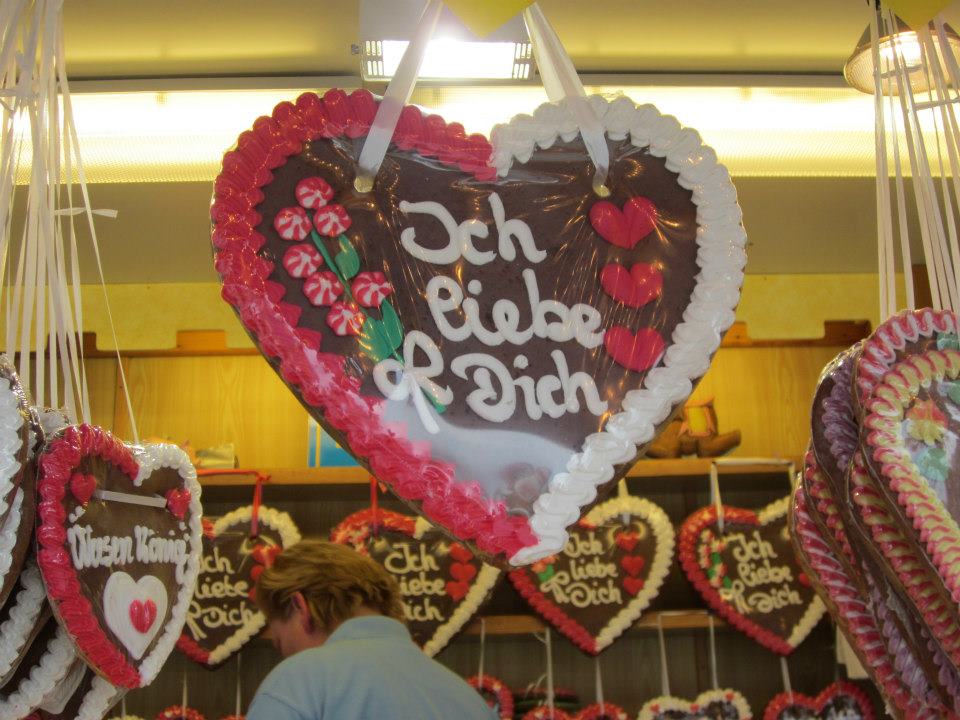 Men and Women dress up in traditional Bavarian costumes and frolic around the fair grounds. Munich's Mayor Dieter Reiter kick started the 181st edition by tapping the fest's very first beer keg and shouting out "O'zapft is!".
However, Constant rain dampened the spirits of revelers across and according to reports by Deutsche Welle, many tents were superbly overcrowded and had to be closed off from fresh entry.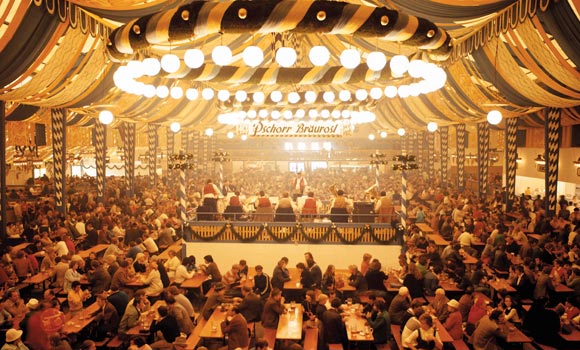 All the beer served at the beer fest is locally brewed in Bavaria itself and considering the estimated 6 million people who are expected to attend the festival this year, the alcohol consumption is sure cross last year's 6.7 million liters mark.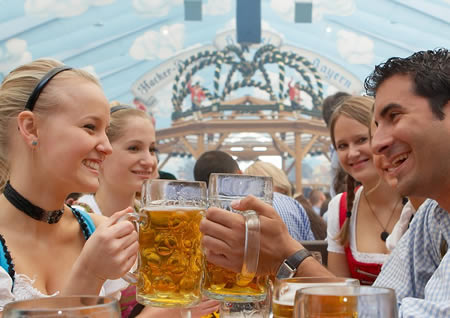 People suffering from injuries after dancing on the benches or fainting due to alcohol overdose is not an uncommon sight, hence, the Red Cross has deployed a team of volunteers to help those in need of medical care. The organisation's volunteers already treated upto 700 people on the very first weekend, which is rise of 30% from last year's numbers.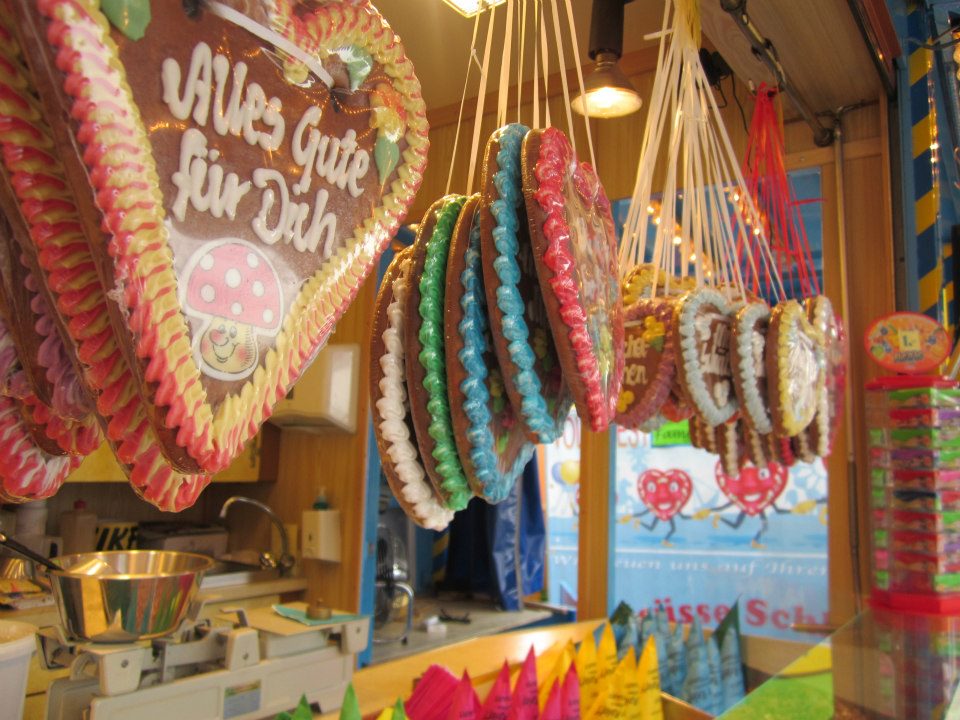 Munich's Oktober beer fest will conclude on October 5, 2015.
Photo Credits – Natasha/uktodaynews.com