In their game against Tottenham U-21, Adnan Januzaj shines for Manchester United U-21.
In their game against Tottenham U-21, Manchester United U-21 beat their opponents 2-1 at the Lamex Stadium on Monday, September 29, 2014. There were no goals scored till the 87th minute, when Januzaj curled a free-kick into the top left corner, giving United the lead. It only was a minute later that Nathan Oduwa equalised for the Hotspurs.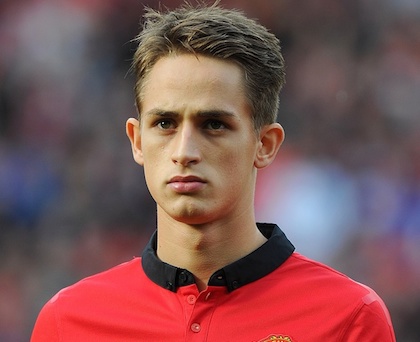 However, there was a dramatic finish by Tom Thrope, who scored the winner for United in extra time as he headed a corner from Januzaj. With just seconds left on the clock, United's U-21 captain Tom Thrope overcame the tight Tottenham defence to score the winner.
This win by United now puts the Red Devils on top of the Under-21 Premiere League. What was most exciting though, was Januzaj's performance throughout the match. For a while now, Januzaj has been trying to convince the new manager, Louis Van Gaal, to give him a spot in United's first team starting XI.
It was Adnan's stunning free-kick that was the most talked about event post the match. Januzaj is a Belgian national who began training at Manchester United from the age of 16. He played his first competitive debut for Manchester United in the 2013 Community Shield game against Wigan Athletic.
The first time he was part of United's senior team starting XI was in October 2013 against Sunderland, where he scored the only two goals for United in a winning effort. The 19-year-old Belgian national will be hoping that Louis Van Gaal will be keeping a close eye on his performances in the Under-21 Premiere League.