A quick look at the UEFA Champions League matches yesterday, September 30, 2104.
It was an eventful day in the UEFA Champions League yesterday as a few records were broken and loads of goals were scored. Of the 8 matches that were played yesterday, 4 were draws and 4 wins. This is the group stage of the tournament, with teams looking to secure a place in the quarter-finals. Here is a complete list of the matches played yesterday: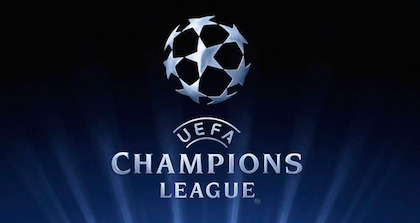 Manchester City 1-1 Roma
Manchester City's manager was hoping to secure win at home against Roma, but a draw now makes things harder for the club in the UEFA Champions League. A loss against Bayern Munich in the previous round meant that a defeat in this game would rule them out of the semi-finals. However, with this draw, their Champions League future is still a mystery.
Francesco Totti made it to the record books as he became the oldest player in the Champions League history to score a goal.
PSG 3-2 Barcelona
Paris Saint-Germain continued their undefeated run at home as they beat the mighty Spanish club, Barcelona 3-2 at home. Playing without Ibrahimovic, PSG proved that they are still as strong without him. Messi and Neymar scored for Barcelona, while David Luiz, Marco Verratti and Blaise Matuidi scored for PSG.
Sporting Lisbon 0-1 Chelsea
This win by Chelsea against the Portugese club Sporting Lisbon makes Chelsea's quarter final dream come an inch closer. An assist by Cesc Fabregas set up an easy goal for Nemanja Matic, who was the lone scorer of the game. The match marked John Terry's record 100th Champions League appearance.
The other results:
APOEL Nicosia 1-1 Ajax
Moskva 0-1 Bayern Munich
Schalke 1-1 NK Maribor
Shaktar Donetsk 2-2 FC Porto
BATE Borisov 2-1 Athletic Club