The most visited amusement park, Disney World, celebrated its 43rd anniversary.
Walt Disney World's Magic Kingdom turned completed 43 years of existence on October 1, 2014. The largest and the most visited amusement park in the world opened its gates on October 1, 1971 to 10,000 visitors on the very first day.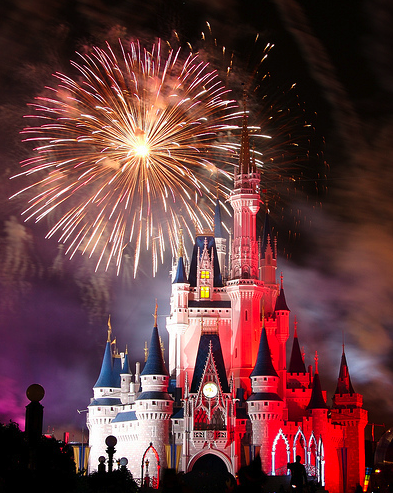 Disney World was built in Orlando, Florida as a supplement to the 1955 established Disneyland in Anaheim, California, since most US population in the 1950s resided on the east of the Mississippi. Sadly, Walt Disney, who was closely involved with the project, passed away five years before its completion. 
The price of general admission to the Magic Kingdom on the day of the opening cost just $3.50 or one could buy a book of tickets that provided access to the best rides such as Space Mountain, Haunted Mansion, 20,000 Leagues Under the Sea and Jungle Cruise.
In 1982, the ticket book system was done away with and the price of admission was still considerably less at $15 for entry to the Magic Kingdom or the EPCOT Center that was new at the time. Currently, price of admission has risen till just below the $100 mark.