Megan Fox is one of Hollywood's biggest actresses and this actress was just as pretty back in highschool as she is now.
As you can see in the picture below, the 'Transformers' babe had that same raw pretty face, magnetic smile and the gorgeous hair before she became famous. These old photos show us how good looking Megan Fox was in her teen years.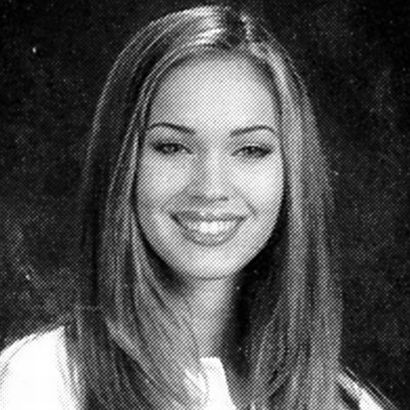 Unfortunately, we cannot find any color photos of Megan Fox' teenage years, but these pictures are just good enough to look at – just like Megan Fox.
Megan Fox recently acted in "Jennifer's Body" and has received rave reviews for her performance in something other than a hot actress in Transformers.
Megan began her acting career in 2001 with many television and film roles, and is known to have played a recurring role on Hope and Faith.
Check out Megan Fox's School Picture: