Olympian snowboarder Scotty Lago and his family received lots of support yesterday after Scotty received a grand welcome on his return to his hometown Seabrook.
Lago signed autographs for fans and had a wonderful time. He said: "I couldn't be happier".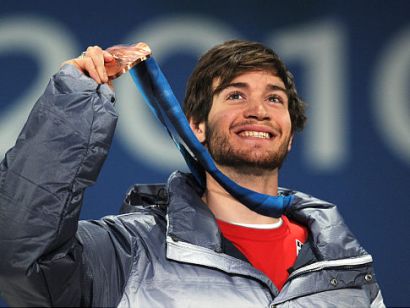 Mike Lago, Scotty's father told reporters: "The outpouring of community support shown means more to me, and to Scotty, than the bronze medal."
According to sources, the Lago family owns the Lago's Lone Oak Ice Cream in Rye and Rochester, and has a history of doing well in athletics.
Christine Lago, Scotty's mum, is known to have participated in national tennis competitions, while his grandmother was featured on the Newburyport High School wall of fame for excelling in tennis and basketball.
The residents of Seabrook waved American in a parade in honor of Scotty Lago.
Just a few days ago, after winning the bronze medal, Scotty Lago came in the spotlight after racy pictures of a girl kissing a medal were released online.
Scotty Lago's hometown of Seabrook gave him a homecoming parade for his excellent performance at the 2010 Winter Olympics.