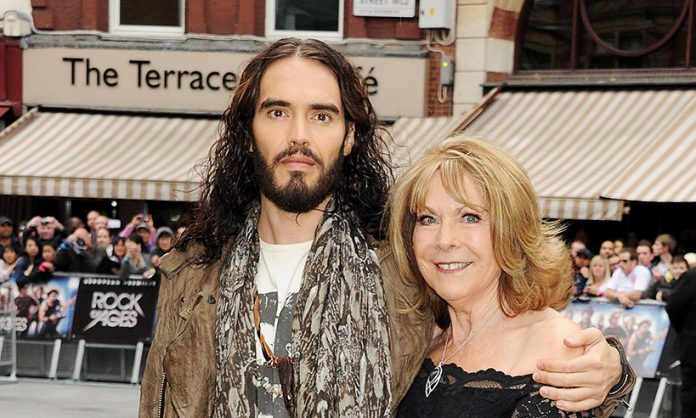 English comedian and actor, Russell Brand, has cancelled the rest of his stand-up tour due to his mother's serious injury in a car crash. 71 year old Barbara Brand was taken to the hospital last week after she was badly injured in a hit and run car crash. The announcement was made by the actor, through a video posted through his Twitter account.
The author and comedian said, "My mum's been in a really serious road accident and has sustained what are called poly-traumatic injuries, that means numerous, life-threatening injuries. So, I won't be able to do the rest of my Rebirth tour. If you've got tickets, they'll be refunded or possibly rescheduled but I can't really imagine that and I certainly can't imagine performing at the moment, because I feel too sad and too connected to this." Russell also apologized for the cancellations but added that the circumstances were beyond his control.
Brand was expected to appear at the Waterfront in Belfast on March 26, 2018 which was expected to be a part of his Re: Birth Tour. The author while talking through Twitter on April 30, 2018 said that he is sad for his mother and that she is vulnerable and had finished chemotherapy a month back. Russell Brand added, "For her to be in this situation already is very difficult…" The comedian also informed that he will be away from social media for a while and thanked all his fans for the positive messages that were sent across.
Russell's mother Barbara Brand was travelling while seated at the back seat of a chauffeur driven Audi A8, which collided with a Vauxhall Astra near Brentwood, Essex on April 26, 2018. The Essex Police confirmed that they have arrested a man in connection with the case on suspicion of causing serious injury by dangerous driving. The man arrested is in his 40s.
Photo Credits:Hello Magazine