The Bachelor Star Jake Pavelka and his new fiancée Vienna Giraldi are planning on getting married, but the two are yet to see footage of every episode of The Bachelor together. That will show just how strong the two are together.
Reports say that the couple have still not watched the finale yet. However, the winner of the show Vienna along with Jake made an appearance on The Ellen Show and Vienna told Ellen (of the finale): "We lived it. We know what happened."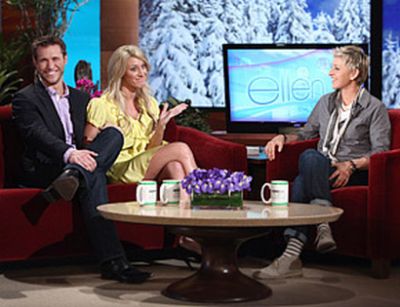 While interviewing the couple, what really surprised talk show host Ellen DeGeneres was the fact that the two were allowed to be with each other after getting engaged – which happened many months before the world saw the finale this week.
Vienna told Ellen: "We've been together for the last three months".
Don't miss the airing of Jake and Vienna on Ellen's show this Thursday.