The Department of Education of the United States of America has named 16 finalists in round one of the well know competition called the Race to the Top. These will deliver around $4.35 billion in school reform grants.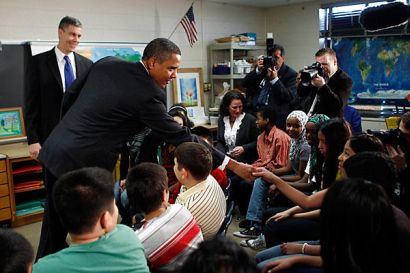 Among the 41 applicants just 16 were chosen, the names of those 16 states are: New York, North Carolina, Ohio, Pennsylvania, Rhode Island, the District of Columbia, Florida, Georgia, Illinois, Kentucky, Louisiana, Massachusetts, Delaware, Colorado, South Carolina and Tennessee. The names of the winners will be declared in the month of April.
This money is a section of the President Barack Obama's economic stimulus law.
The grants are made so that they reward and spur these states to life the achievements of students by increasing the standards, getting good quality teachers for schools.
Later in the month of June a second round of applications will be accepted.