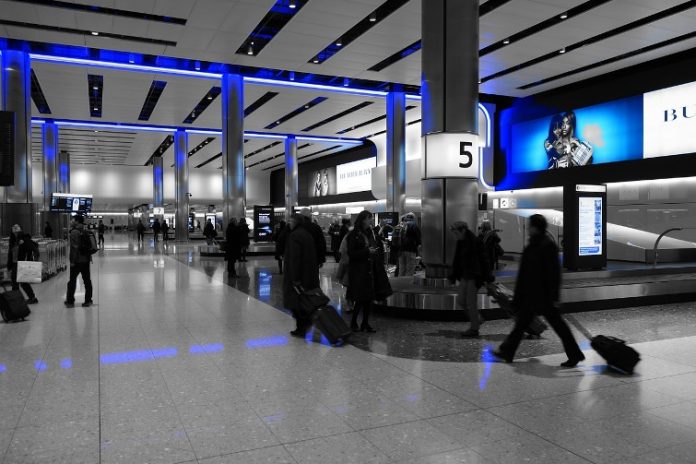 The ongoing coronavirus pandemic has forced many governments across the globe to put travel restrictions in place. Many flights have been cancelled due to travel restrictions and also considering the safety of the airline crew. The cancellations and suspension of flights has surely affected the revenue of the airlines and some of them have also withdrawn some of its aircrafts from the fleet permanently. Passenger traffic has gone down remarkably and the Heathrow Airport, which was once considered as one of the busiest airports in the world. The airport authorities are expecting a further plunge by a whopping 90 percent in the month of April, 2020.
The airport has revealed that the passenger flow has already gone down by 52 percent to just 3.1 million in March, 2020. After the breakout of the pandemic the government of the United Kingdom has ordered only essential travel and no casual travel. Even the total number of flights taking off and landing at the Heathrow Airport has gone down by 35 percent to 25,798. It has also been warned that the reduction in travel could lead to lasting effect on the travel sector. However, the airport had expected the further decline in the passenger traffic in April, 2020 considering the current situation.
The passengers who had travelled in the month of March are now travelling back to their home countries due to the COVID-19 outbreak. In March, 2020, Dominic Raab, the foreign secretary in the United Kingdom had promised that it would rescue thousands of its British Nationals who are stranded abroad and had also approved to spend £75 million. Millions of British nationals are stranded abroad as many airlines have suspended flights and have also grounded part of their fleet.
Heathrow spokesperson said that the remaining of the passenger flights would be used for bringing back the UK citizens and also for the foreign nationals who want to go back to their homes.
Photo Credits: Pixabay