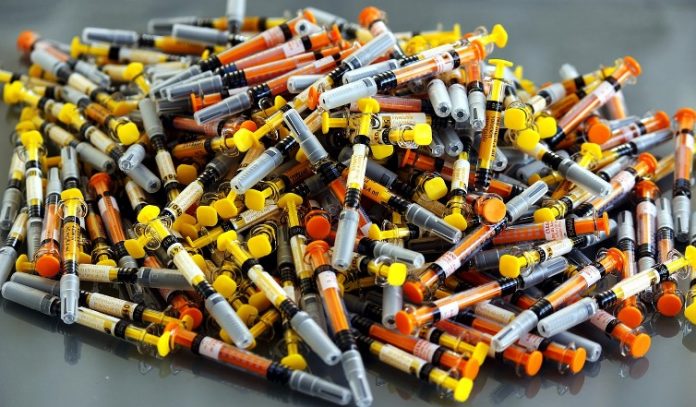 Officials from a Wisconsin hospital announced that nearly hundreds of COVID-19 vaccines had to be discarded due to a human error. The vaccines were stored at the Aurora Medical Centre in Grafton and nearly 50 vials of the Moderna vaccine went unrefrigerated due to which they were expired at the medical centre on December 26, 2020. A person had removed the vials from the refrigerator to reach other items in the fridge and then forgot to return them and they remained outside overnight.
Officials expressed disappointment over the incident and regret that it happened. The vials that were left outside of the refrigerator contained nearly 500 vaccine doses, but the hospital system did not reveal as to who were to receive the vaccine doses. Some of those doses were administered to the employees within the 12 hour limit when the vaccine can remain without refrigeration. But the officials revealed that most of them had to be thrown out.
A spokeswoman from the Wisconsin Department of Health said that no more doses of vaccine were discarded. Meanwhile, the Aurora Advocate Health revealed that nearly 17,000 of its employees have been vaccinated. Hashim Zaibak, the CEO of Hayat Pharmacy expressed that such errors could happen no matter what the scope of the operation is and also due to the vulnerability of the vaccines. Zaibak added that at such a point of time losing so many doses of vaccine could be crucial.
The coronavirus vaccination first started off in the United Kingdom. It was Pfizer and BioNTech that launched the first vaccine and started to administer outside of the human trials. The vaccines are being rolled out slowly across the globe. This is a crucial step towards eradicating the coronavirus pandemic from the world that has so far claimed millions of lives. The virus started off in the Wuhan city of China in December 2019 and later started to spread across the globe.
Photo Credits: Pixabay