The Providence Church of Frisco, Texas, reported that Barry Keldie, a very popular Texas minister is dead, a message on the website of the church of Frisco confirmed this message. No clear details of his death are know as yet.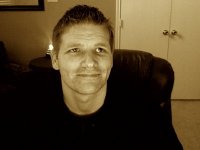 The message of the sight reads as follows:
Sources :Theresurgence.com
"Barry Keldie passed away. Barry Keldie was the founding pastor of Providence. We will be forever grateful for how God used him in the life of our body. The church will be opening on Friday at 5pm for friends, family, and the people of Providence to mourn, grieve, and talk about the life of Barry Keldie."
The last time when Barry Keldie wrote a twitter post or updated it last was on the 5th of January , he tweeted about the new church's campus, he wrote in the tweet "Praise God, He has been very good to us."
We pray for him.