Uk Today Newss: Irish revellers are expected in thousands on Wednesday at the St. Patrick's parades in Ireland and abroad.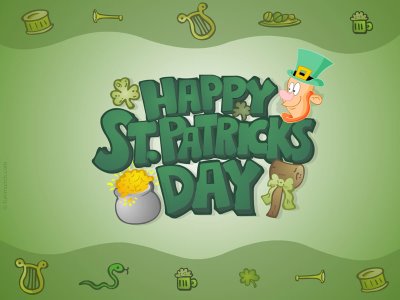 The feast day of The Ireland patron's saint has become one of the world's most recognised national holidays and ministers are jetting around the globe to promote trade, tourism and investment.
The traditional gift of a bowl of shamrock, Ireland's three-leafed national emblem will be presented to the US President Barack Obama at the White House by Prime Minister of Ireland Brian Cowen who is in Washington, Obama has an ancestor who emigrated from a small town in Ireland in 1849.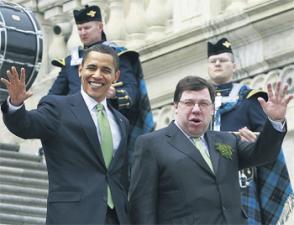 Brian Cowen is also meeting Vice President Joe Biden — who also has Irish ancestry — Secretary of State Hillary Clinton and House Speaker Nancy Pelosi.
The main parade in Dublin will be reviewed by President Mary McAleese thatl involves 3,000 performers with marching bands from India, the US, Bulgaria, Austria, France, Spain and Britain.
There will be parades in more than 100 other Irish cities and towns. Irish emigrants also use the holiday as an excuse to party in Australia and New Zealand and in countries in Asia, Europe and north and south America.