UK Today News: F1 Australia 2010 Results: McLaren's Jenson Button Wins Formula One Australian Grand Prix at Melbourne
In a thrilling F1 race today, McLaren's Jenson Button made it through the chaos around him to win the Formula One Australian Grand Prix on Sunday.
This win makes it a consecutive victory at Albert Park, Melbourne.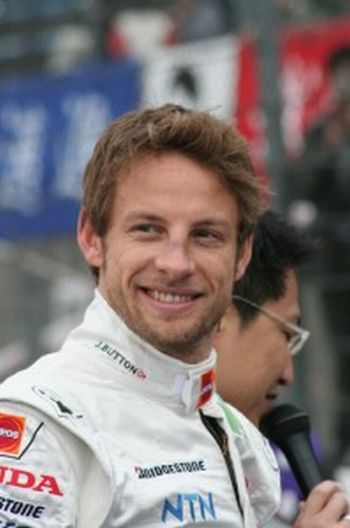 This is the first win for World champion Button as part of the McLaren team. After winning the race, he said"
"I am building in confidence and hopefully we can continue in the next race, because this feels good".
Renault's Robert Kubica followed Button after a 12 second gap and took the seconds place, with Ferrari's Felipe Massa, who came third.
This Australian Grand Prix was one big challenge for the Formula 1 drivers since it saw only 14 of the 24 cars completing the race, thanks to the huge number of mishaps.
Fernando Alonso of Ferrari came in fourth followed by Mercedes GP's Nico Rosberg.
Here are the top 10 results of the Formula One Australian Grand Prix :
1 Jensen Button
2 Robert Kubica
3 Filipe Massa
4 Fernando Alonso
5 Nico Rosberg
6 Lewis Hamilton
7 Vitantonio Liuzzi
8 Reubens Barrichello
9 Mark Webber
10 Michael Schumacher