UK Today News: Anacortes Refinery Fire: Washington's Tesoro Refinery Fire Kills 3, Injures 4
The Washington state oil refinery had an explosion and broke out into a fire in the early hours of Friday, killing three people and causing serious injuring to four people.
Reports say that a fire broke out at the Tesoro Corp. refinery in Anacortes, which is situated at around 70 miles north of Seattle and took place at around 12:30 a.m.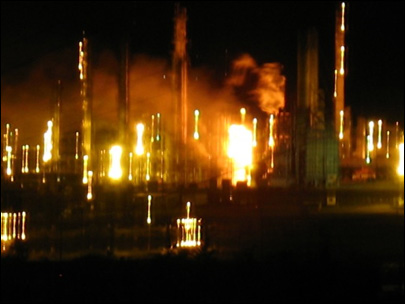 The Anacortes refinery fire took place at a time when maintenance work was in progress, which resulted in the death of 3 employees and 4 others suffering major burns on their bodies. The 4 injured people have been admitted to hospital.
At this time, investigators are trying to find out the cause of the Anacortes refinery fire.
Sources say that the explosion was so huge that it shook homes that were situated 5 miles away from the complex.