UK Today News: Da' Sean Butler Knee Injury at the Virginia vs Duke game.

Holy Saturday, just a day before Easter, Da' Sean Butler unfortunately injured his left knee while he was playing the West Virginia vs. Duke game, he had to be taken off the court due to his injury.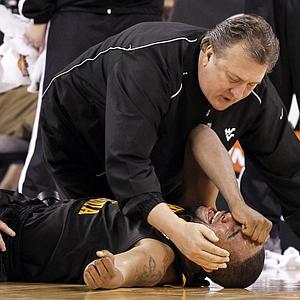 Da' Sean Butler plays forward for the West Virginia team and he had a bad collision while trying to score.
Da' Sean Butler was seen in severe pain on the floor for several minutes before the coach came and spoke a few words to him and then he was taken away from the court.
Coach of the West Virginia team Bob Huggins was seen arguing with the officials for the foul that was not given.
West Virginia team really hopes for his speedy recovery.