UK Today News: Dancing With The Stars April 6 2010: Astronaut Buzz Aldrin Eliminated
The Dancing with the Stars April 6, 2010 episode, was yet another drama filled night that saw another "Star" leaving the show.
The one to leave the show was none other than the famous astronaut Buzz Aldrin – who from the start was considered as one of the weak contestants on Dancing with the Stars. Although it was not a shocking elimination, many reports say that it was Kate Gosselin who should have been kicked out.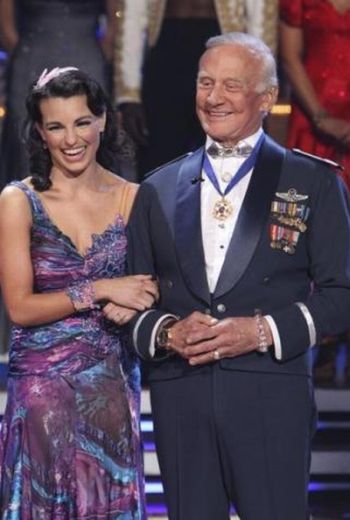 The safe couples on this weeks Dancing with the Stars were:
Nicole and Derek
Aiden and Edyta
Erin and Maks
Niecy and Louis
Evan and Anna
Chad and Cheryl
Pamela and Damian
Whereas, the couples who were not safer were Buzz and Ashl, and Jake and Chelsie.
Sadly, the oldest contestant on this year's Dancing with the Stars Buzz Aldrin was eliminated.