UK Today News:Marine Corps Marathon 2010: Registrations Open For October 31 Marathon
The much awaited 2010 Marine Corps Marathon Registrations are now open .
The registrations of the 35th Marine Corps Marathon are already underway, with the Marine Corps Marathon 2010 taking place on October 31st, 2010.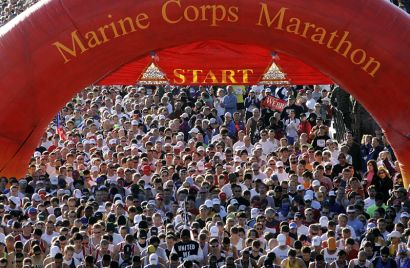 Reports say that the Marine Corps Marathon course will be a little different as compared the 2009 course, and it will run through Arlington, Virginia, and Washington, D.C.
According to the organizers, the 2010 MCM will be held on Sunday, October 31 in Arlington,  VA. The organizers also say that every participating runner must be 14 years of age or older on October 31st, 2010.
The 2009 Marine Corps Marathon took place on October 25 and John Mentzer – a 34-year-old Lieutenant Commander in the U.S. Navy- was the winner.
To register for the Marine Corps Marathon, go here