Bollywood actress Shilpa Shetty and her fiance Raj Kundra are getting married in a private ceremony on 22 November.
The wedding will be hosted at Shilpa's friend- Kiran Bawas' bungalow.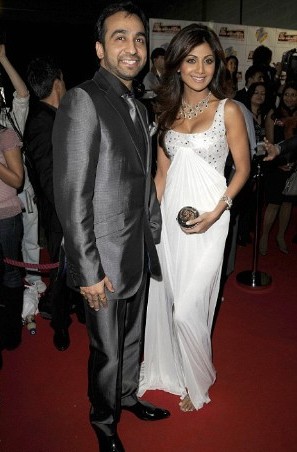 Sources say that the guest list will be restricted to only family members and close friends of the couple.
She says she is nervous and happy at the same time and can't wait for the wedding to take place.
Shilpa posted this on her blog,"The past week has been full of meetings, meetings and more meetings, since I'm shooting in Hyderabad, everything had to be done before I'd left for this schedule. In the mid of Odissi rehearsals (can you believe it! 'cause I am shooting for a song here, ha ha!), guests list, hotel arrangements, wedding planners, trousseau outfits, the list is never ending."
Shilpa added this as well, "Got to finish all work commitments before I leave for a month after the wedding. C'est la vie! To all those who want to know how I am feeling, I just want to say – I'm going through a lot of mixed feelings – happiness, excitement, nervousness, just like any bride to be and sadness as well, I miss my sister and hoping that she'll be out soon in my last few days at home."
Shilpa Shetty met Kundra in London when she launched her perfume S2 after winning the 'Big Brother' show. The couple also own stakes in the Rajasthan Royals IPL team.