UK Today News:Subway Customer Appreciation Day 2010 Celebrated Today In USA – Subway Locations
Subway Customer Appreciation Day will be celebrated today, Saturday April 10 2010 in Subway outlets in the United States.
As part of Subway Customer Appreciation Day, a customer can buy one Footlong sandwich and will then get another sandwich free as long as it is of the equal or lesser value. Subway also says that there is a limit to this offer – only one per customer and the customer needs a coupon if they are to take part in this deal.
If you are interested, make sure you go straight to the nearest Subway location.
However, reports say that there are some Subway locations that are no taking part in it today, but instead Customer Appreciation Day will be celebrated for these few on April 15, 2010.
So go grab a Subway today!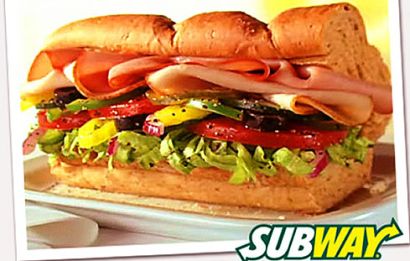 Check out Subway locations here