Lamb Of God will be headlining at India's first ever Summer Storm festival which takes place in Bangalore on May 15th 2010.
This is great news for metal music fans in India, because only a few months ago, their annual "Rock In India"  festival saw pop band Backstreet Boys as the headliners.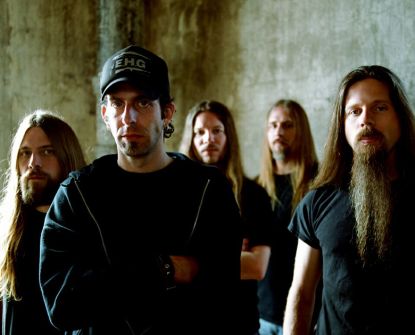 Lamb of God are on a world tour, and this gig in Bangalore or Bengaluru is a much awaited one. The Grammy nominated band only recently released their sixth studio album "Wrath" and it sold 68,000 copies in the first week.
This Lamb of God gig is definitely going to have fans from all around India in attendance,  since India usually sees just  1 or 2 metal acts performing there every year.
Samron Jude, vocalist of Mumbai metal band Systemhouse33 says: "Lamb of God has been our inspiration and to finally see them performing live in India is so awesome….We are really excited about the LOG gig, and hope to see some more international metal bands come to India."
Incidentally, Systemhouse33 will be performing at Furtados' "Metal Meltdown 2010" gig in Bangalore a few days before the Lamb of God concert. Read about Metal Meltdown 2010 here.
Lamb of God was formed in 1994, and comprises of vocalist Randy Blythe, guitarists Mark Morton and Willie Adler, bassist John Campbell and Drummer Chris Adler.