UK Today News: Boston Marathon 2010 – 114th Boston Marathon To Take Place on Monday 19th April 2010
The 2010 Boston Marathon will take place on Monday, April 19th 2010. The Boston Marathon is currently in its 114th year, and start time of the marathon depends on the runner's elite status and gender. The race will commence in Hopkinton, MA and end in downtown Boston.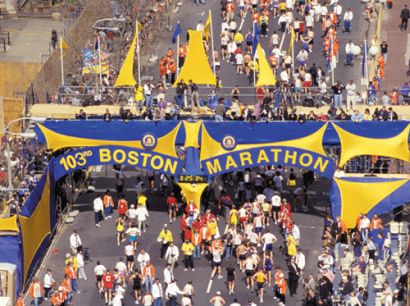 According to official reports, the start times for the 2010 Boston Marathon are as follows:
9:22 a.m. – The hand cycle event will begin.
9:32 a.m – The Elite Women.
10a.m. – The Elite Men and Wave One start is scheduled to begin.
10:30 a.m. – Wave Two.
The winners of men's and women's race will be awarded a prize of $150,000 each.
The Boston Marathon will end with an awards ceremony at 5:00 p.m. at Fairmont Copley Plaza, Grand Ballroom in Boston.