With more than 6.8 million passengers affected so far due to the Iceland's Volcanic ash spilled in the air, the chaos has entered its fifth day. Airport authorities are looking at all possible ways on how to overcome the losses of $200 million a day which has been incurred in flight cancellations alone.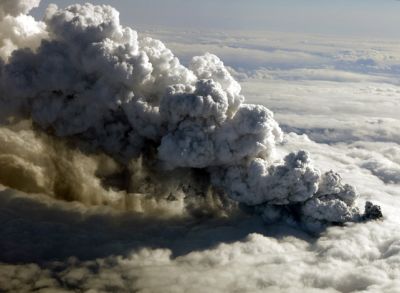 The huge cloud of ash from Iceland has spread from the Arctic to the north of the French Mediterranean coast and from Spain towards Russia. And now, to expect a clear day for having air traffic get back on track looks far from here.
With the ash still a big issue, Britain is on the verge of sending its navy to gather its people stranded abroad. Weather experts say that looking at the pattern of the clouds, there is little chance of the clouds moving to move for at least a week. With matters getting bad to worse Europe is in dire need to get a strong solution to curb this chaos.