UK Today News: Flights In Europe Resume, But New Ash Cloud Up In The Horizon
Flights in larger parts of Europe were set to resume from Tuesday under the deal with the European Union. But the British air authorities informed that another major ash cloud was heading towards major air routes of Europe, but the flights in Scotland were set to resume at 0600 GMT.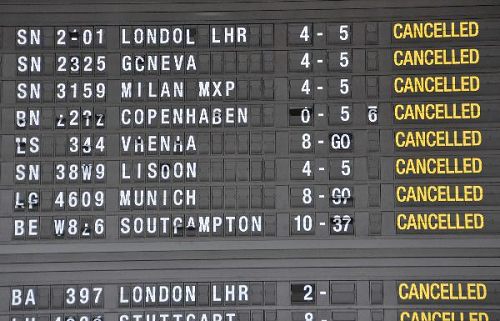 Resources were not enough about which parts of Europe were divided by the authorities as flying zone and non flying zone due to the cloud cover. British Air Traffic Control has said a new cloud has taken form after an eruption on the island.
Many test flights have taken place to check the safety in air but experts advice no one can measure the ash in the air and to assess it to be safe. IATA chief said that,
"We need to move away from the blanket and find a more open airspace to to keep up flexibility of flights schedule.