Deposed and ousted from his country Kyrgyzstan, President Kurmanbek Bakiyev still says he is the leader of the country. Today he is in exile in Belarus. After an uprising in the country on 7th April, which left 85 people dead, he fled his country to Kazakhstan.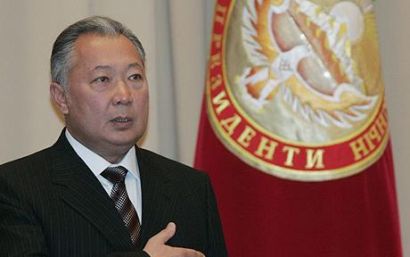 Bakiyev now in Belarus, is in a state of questioning by the Kyrgz officials for the death of so many people. The interim coalition is not at all strong, and its trying to pull the country back on track – which in itself looks like an impossible task. Their efforts are closely watched by the Russians and United States, as they have military bases there.
President Alexander Lukashenko has said that Bakiyev and his family, are under his personal protection. Bakiyev arrived in Belarus this week, after fleeing his country towards Kazakhstan taking refuge there.