The oil rig explosion that took off this Tuesday in the Gulf of Mexico, has now seen workers being reunited with their families. But reports say that 11 workers are missing.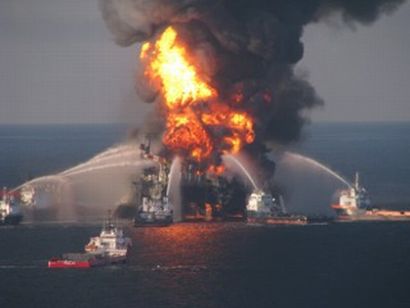 Coast Guard officials said that they have really good weather and clear visibility for search and rescue operations are on to search for the missing people.
Nearly 100 panic stricken- workers had to jump off the 75 foot rig post into the sea on Tuesday, when a fire broke out. The people who worked on the oil rig arrived in New Orleans port this morning and about 17 were taken to local hospitals for critical injuries.
Overnight search and rescue was in progress and nearly 2000 sq. miles of open seas has been searched. The oil rig belongs to British petroleum, and they are working with the US Coast Guards to douse the fire. The rig has a capability of producing 13,000 gallons of oil an hour.