UK Today News: Car Bomb Explosion Outside a Northern Ireland Police Stations Injures 3
A car bomb explosion took place just outside a police station in Newtownhamilton, County Armagh in Northern Ireland injuring 3 people. The explosion took place at around 2325 BST.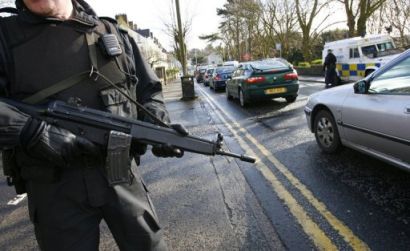 According to the BBC, "police were told in a call to a Belfast hospital about an hour earlier that a vehicle had been abandoned.Police were en route to the station, which is manned on a part-time basis, when the explosion happened."
The three injured people are known to have injuries that are not serious.
Due to the explosion, the town centre has been cordoned off and instead, Newtownhamilton High School has been opened for people who need to leave their home due to the blast. The residents in the area say that the blast could be heard eight almost 10 miles away.
This blast has come around a week and a half after the army reportedly defused a car bomb outside the same police station.