Honda's very own Dani Pedrosa was extremely disappointed for not being able to race in the home circuit Motegi after the FIM MotoGP World Championship race was called off. The road race was canceled due to travel problems arising from Iceland's Volcanic ash issue and reports say that it has been postponed till October 2010.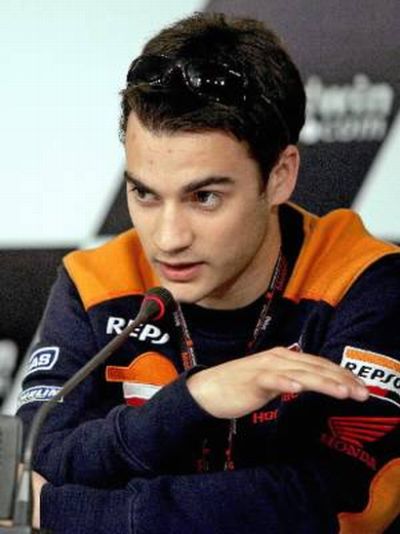 Dani told reporters, "Its a pity for me not able to race in Motegi, a track that has always proven to be lucky and showed good results for me. It was a big race for Honda and very disappointing to Moto GP fans".
He went on to say that it is good luck that they are not traveling in Europe, and with the air travel facing such problems, its better to be at home rather than to be stranded somewhere. He hopes that situations come back to normal and the race at Jerez becomes a reality.