UK Today News: Ozzfest 2010 Starts August 14 – Ozzy Osbourne, Motley Crüe To Headline Ozzfest 2010
Ozzfest 2010 Announcement, Lineup, Tour Dates: Ozzfest 2010, the much awaited metal music festival, will take place this summer.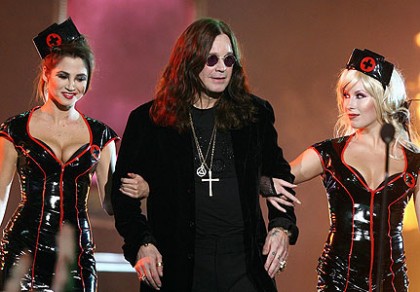 According to a statement made on the festival's official site on Friday (April 30), Ozzy Osbourne and Mötley Crüe will be headlining Ozzfest 2010.
The tour will make it the first time that the Ozzy Osbourne and Mötley Crüe will be touring together since 1984, when Motley Crüe had a breakthrough appearance as Ozzy Osbourne's opening act in one of their major U.S. tour.
Ozzfest, will begin on August 14 in San Bernardino, California and then move on to Chicago; Hartford, Connecticut; Camden, New Jersey; Pittsburgh; and Boston. Reports say that Live Nation will promote the tour across USA.
According to MTV.com, "The main stage will feature full sets from Ozzy, the Crüe and Rob Halford, the latter performing songs from his solo career along with material from Judas Priest and Fight. DevilDriver and Nonpoint will fill out the main stage line-up. Second stage headliners and six-time Ozzfest veterans Black Label Society will be joined by Drowning Pool, Kingdom of Sorrow, and Goatwhore, Skeletonwitch, Saviours and Kataklysm."
Ozzy Ozbourne will also be releasing his first album in three years titles "Scream". Scream will be Ozzy's 10th studio album overall.
For Ozzfest 2010 lineup and tour dates, click here