UK Today News: Obama Cheating Scandal – Vera Baker And Barack Obama Affair Reported In National Enquirer
Obama Cheating Scandal – Vera Baker and Barack Obama Affair? – The National Enquirer has recently exposed some major scandals such as those of celebrities Tiger Woods, Jesse James, and now the next person to be caught in an alleged scandal is US President Barack Obama.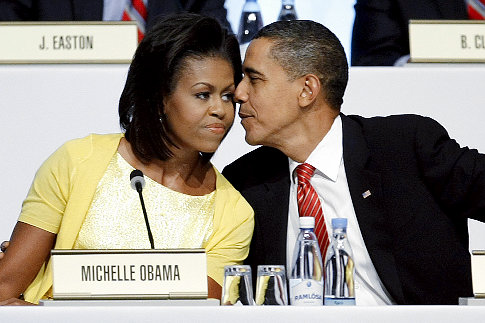 The magazine reports that US President Barack Obama cheated on his wife Michelle, with campaign aide Vera Baker. The article says that the President of USA allegedly spent the night with former campaign aide Vera Baker at a DC hotel back in 2004 .
The National Enquirer also goes on to say that they have a security tape as proof of the alleged affair.
However, whether this is true or not is something that has not been confirmed, but we must not forget the fact that the National Enquirer reportedly offered $1 million to anyone who had proof that US President Barack Obama had an affair. (Gather)
According to sources, the limo driver of the US President came forward after the reward was offered by National Enquirer and he said that back in 2004, he took Baker and Obama to the hotel and a number of other locations, before dropping them off at the Hotel George.
There is no report of the availability of any security tape confirming this news yet.
Do you think that the National Enquirer has taken their reporting too far by targeting President Obama?