UK Today News: Tennessee Flooding Kills 15 – Cumberland River Flooding Forces Speedy Evacuation
Nashville Tennessee Flooding Update: The Tennessee flooding in and around the Nashville city are causing loads of problems for the people of Tennessee.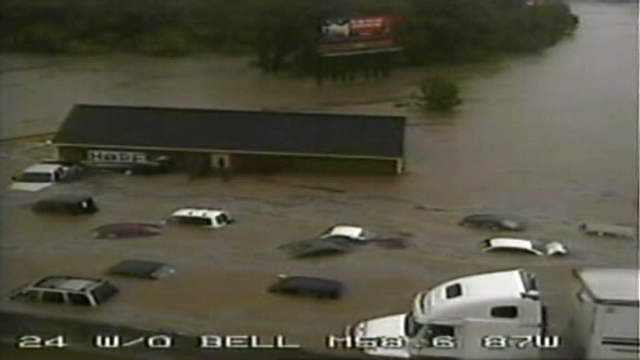 The rains didn't just disrupt only the Kentucky Durby race track event yesterday, but it has also created a widespread weather disaster. New reports say that atleast 15 people have died due to the heavy rains, and hundreds of people have moved out of their localities as the water has submerged most of the area.
At present, reports say that the south west part of Tennessee is the hardest hit by the flooding and the rains. People who are evacuated from the area include the Navy base residents and the Federal Prison inmates. Memphis on the other hand has received almost 10 inches of rain and around 4 to inches of rain is expected in the night.
Transportation and travel is a great risk and problem in and around Nashville. The interstate 40 has been temporarily closed down. National Weather Service has reported that Nashville has received around 12 inches of rain and the area around the interstate will receive another 6 inches throughout the day.
On Monday, the Tennessse authorities said that they are very concerned about Nashville's Cumberland River, which is rising and anticipated to reach an alarming 10-feet above flood level. Evacuation is in progress.