Donny Osmond won Dancing with the Stars 2009 defeating the predicted winner Mya as well as Kelly Osbourne.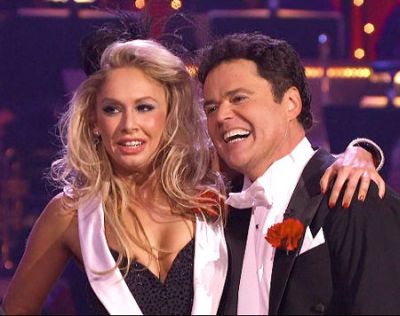 Mya was the favorite for the trophy after earning 87 out of the 90 points, with Donny coming second at 84, and Kelly with 76.
Tom Bergeron announced Osmond and Kym Johnson as the winners and it was the most triumphant moment for the Donny. Osmond came on the stage with his wife and later returned with his sister Marie Osmond – who incidentally is also a former participant of Dancing with the Stars.
Singer Mya, who was the favorite to win the show, said that although she didn't emerge as the winner, she had loads of fun in the contest. She was appreciated for the fact that she still danced even after having an accident on the show.
Kelly,on the other hand, was the second runner up also said that the experience had been wonderful for her and that the show really helped her to open up and increase her confidence. She came in as Ozzy's girl, but went out as a new woman with great dance moves.
Donny Osmond was given the much sought after Dancing with the Stars trophy. Whitney Houston performed at the finale.
Donny Osmond is a 52 years old American musician, singer and entertainer.