UK Today News: Rachel Uchitel Not The Reason Why David Boreanaz Cheated On His Wife
Rachel Uchitel, ex-paramour of Tiger Woods, is allegedly not responsible for cheating issues of "Bones" star David Boreanaz.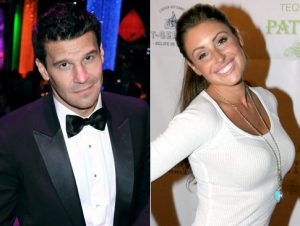 Although on Monday he himself confirmed that he was cheating on his wife, Jaime Bergman. Rachel, who was just one of the claimed mistresses of Tiger Woods, was said to have a relationship with David during his wife's pregnancy last year.
David on the other hand had accepted that he was in a bond with someone else, but her name was not disclosed.
Boreanaz's attorney, Marty Singer told the press that he had chosen two-timing his wife, that too after 8 years, after Gloria Allred, Jaime's attorney tried to put in a fix of a settlement that had six figures in it.