UK Today News: Peru Earthquake – 6.4 Magnitude Earthquake Strikes Peru and Chile Today
Peru Earthquake, Chile Earthquake, Tacna: A 6.4-magnitude earthquake has hit the countries of Peru and Chile on Thursday, the United States Geological Survey said.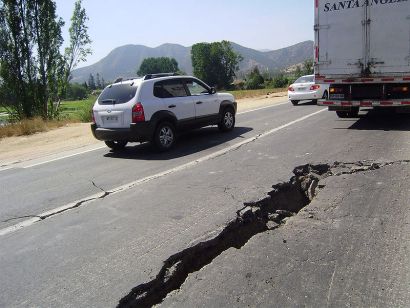 (A file picture of the Feb 2010 Chile earthquake destruction)
The Peru earthquake, had a depth of 11 km (6.8 miles), and reportedly struck 25 km (16 miles) west of Tacna, the agency said. (CNN)
According to reports, the epicentre of the Peru quake was 26 kilometres west of Tacna in Peru and 55 kilometres north west of the Chilean city of Arica.
The US Geological Survey has said that the 6.4-magnitude earthquake struck southern Peru and northern Chile, but currently, there are no immediate reports of damage.
Only earlier this year, on February 27, 2010, an earthquake of magnitude 8.8 struck Chile in the early hours of the morning and killed more than 480 people.