UK Today News: Charla Nash – Chimp attacked victim released from hospital
Charla Nash, the Connecticut lady who was allegedly attacked by her friend's Chimpanzee, was released from the hospital after more than a year.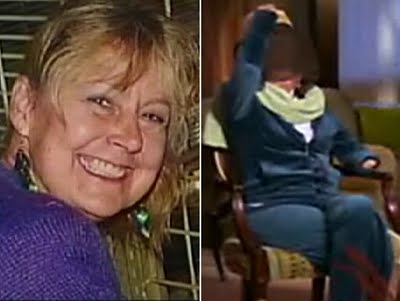 Her attorney confirmed that she was released from Ohio hospital on Thursday. Just after her discharge she was flown to an unknown facility in Boston where she will go through rehab and rest of her treatment.
Her attorney stated that she has decided to go through more re-constructive surgery and start living again. Charla Nash lost her arms and her face when a 200 pound chimpanzee raged over her last year in 2009. Her news spread throughout the country when her friend made a 911 emergency call, after the gruesome attack.
Her story came into light again when she revealed herself on The Oprah Winfrey Show. Her face was completely disfigured, but she had an amazing sprit to live and tell about it. Examiner.com had reported that state prosecutors have opted of filing any criminal case against the animal owner, but however she has filled a lawsuit against Sandra Herold, owner of the animal, seeking $59 million.