UK Today News: Chelsea Beat Wigan 8-0 And Win Premier League Title – Defending Champions Manchester United Come Second
English Premier League 2010, Chelsea vs Wigan, Manchester United vs Stoke: Football Club Chelsea got back their English Premier League title in a very classy way on Sunday, by thrashing Wigan 8-0 and making sure that they overtook defending champions Manchester United by one point – thanks to a record of 103 goals.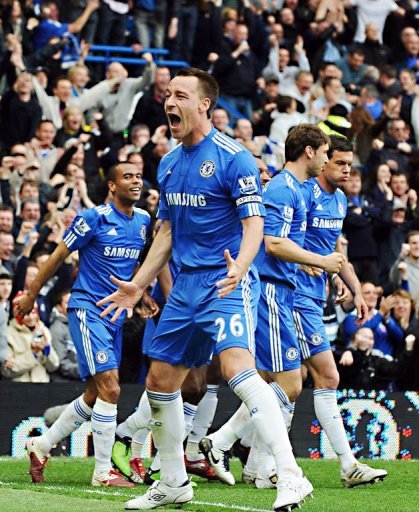 Chelsea went on to become the winners of the English Premier League, thereby snatching it from defending champions Manchester United.
Manchester United, on the other hand, had a great day as well after beating Stoke 4-0 at Old Trafford, but this was not enough for them to defend the title from Chelsea.
Arsenal too had a pretty god season with Arsenal's 4-0 win over Fulham landing the club in the third place of the English Premier League.