UK Today News: Gulf Of Mexico Oil Spill 2010 – BP Blames Transocean and Halliburton For Oil Spill
Gulf Of Mexico Oil Spill 2010: As oil continues to spew out into the Gulf of Mexico, the top executives of BP, Transocean and Halliburton are blaming each other for the oil spill right in front of the Congress.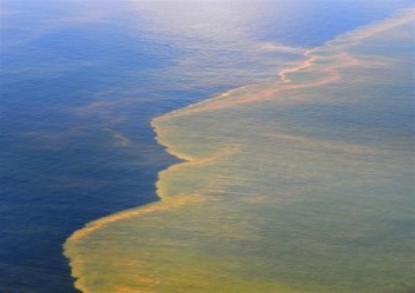 According to reports, the hearing, which was set to take place on Tuesday, was supposed to cover all the matters related to the 20th April fire, the sinking of the Deepwater Horizon oil rig, the oil spill and the efforts and solutions to pull the chaos out of the Gulf of Mexico. But instead, there were pointless arguments during the hearing.
BP stated that the rig, which was leased from Transocean, had a safety device that would stop the oil flow before the event of the blowout, but it failed and hence BP blames Transocean for providing them with faulty equipments. Transocean on the other hand gave a different presentation to the case. They said that the leasing was their part, but the drilling and pumping oil from the ocean floor was the responsibility of BP. BP should have seen whether their work at the rig was done perfectly or not.
Now Halliburton was the newcomer to the blame game. They were the people who were given the contract of sealing the bore of the well with cement. It was 20 hours later, when Halliburton had finished their job and the rig incident took place. But they testified that the work done was confirmed positive by their officials who were in charge of the project.