UK Today News: Pirates Seize Greek Freighter in Gulf Of Aden – 23 Crew Members Held Hostage
Greek Freighter, Gulf of Aden: The Gulf of Aden has witnessed yet another pirate attack in the international waters after a Greek owned freighter was captured by pirates in the Gulf. There are 23 crew members on board.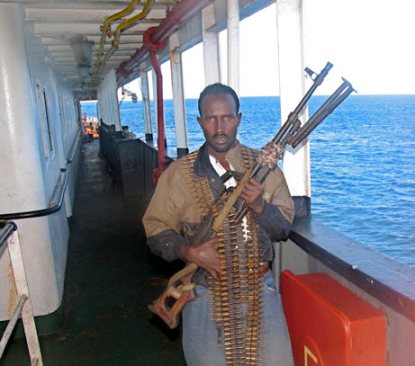 The General Manager of the Athens based shipping company Eurobulk Ltd., Marcos Vassilikos, told the press that the pirates seized the ship as ten pirates approached it with their speed boats.
The crew is reported to be in good health, and includes 19 Filipinos, 1 Ukrainian, 1 Romanian and 2 Greeks. The Liberian flagged vessel was on its way from Ukraine to China with iron ore cargo, before the pirates hijacked it. The information of the hijacking came from the Atlanta International Naval Force who are patrolling the area.
According to reports, the Naval chief said that the hijacking has occurred some 250 nautical miles away from the coast of Oman. Somali pirates have earned millions of dollars in this business, and currently more than 400 seamen have been taken hostage by these pirates.