UK Today News: Ronnie James Dio Dies Of Stomach Cancer at 67
Ronnie James Dio Dead: Ronnie James Dio, the famous American heavy metal vocalist and songwriter has died at the age of 67 years. His wife, Wendy Dio, confirmed the sad news on his website.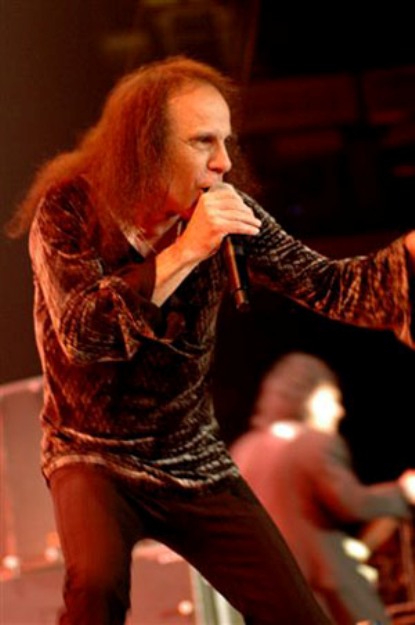 Dio has performed with Elf, Rainbow, Black Sabbath, Heaven & Hell, and his very own band Dio. He is also famous for his appearance in the movie "Tenacious D" as the great Dio himself.
Musicians from the world of metal have called him one of the most powerful singers in heavy metal,all thanks to his very powerful voice and the signature "devil horns."
He replaced Ozzy Osbourne to become the singer of Black Sabbath.
Metallica's drummer Lars Ulrich wrote an open letter in memory of Ronnie James Dio saying: "Ronnie, your voice impacted and empowered me, your music inspired and influenced me, and your kindness touched and moved me. Thank you." (Blabbermouth)
Dio died after a six-month battle with stomach cancer on the morning of May 16, 2010.
The metal music world has lost a big legend and we will surely miss you Dio!