UK Today News: Afghanistan Plane Crash Kills 44 : Three British Nationals feared dead

Afghanistan Plane Crash : A Plane carrying around 44 people crashed in the mountainous regions of Afghanistan early today. A spokesperson from the Afghan government confirmed this news.
The Mountainous regions of Afghanistan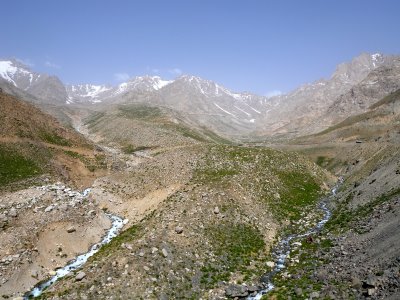 The plane was said to have 38 passengers along with 6 crew members.
The route of the plane was from Kunduz to Kabul, the Ministry of Transport and Civil Aviation, Raz Mohammad Alami said.
There were many Non Afghani passengers on-board, sources say that three British Nationals were on-board.
The exact location of the plane crash is near the Salang Pass, north of Kabul.
The International Security Assistance Force led by NATO sent a plane to the region of the crash in search, but bad weather conditions along with rain has hampered the search.