UK Today News: Thailand Violence Kills 36, U.N Chief Calls For Peace Talk To End Thai Protests
Thailand protests, Bangkok Violence: Clashes between protesters and security forces continued to take place on the streets of Bangkok in Thailand on Monday as thousands of anti-government demonstrators took no heed to the deadline set by the government.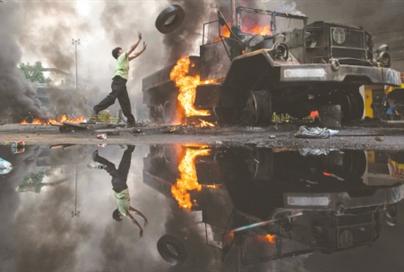 More than 5,000 protesters continue to clash on the streets following days of violent unrest that has killed almost 36 people since Thursday.
This violence in Thailand has led to U.N's top human rights official to look into the issues that both sides are facing, so as to to resume talks and make a plan towards a non-violent and amicable resolution of the issue.
The High Commissioner for Human Rights Navi Pillay said Monday :
"I urge leaders to set aside pride and politics for the sake of the people of Thailand. As the latest government deadline passes, there is a high risk that the situation could spiral out of control, to prevent further loss of life, I appeal to the protesters to step back from the brink, and the security forces to exercise maximum restraint in line with the instructions given by the government. Ultimately, this situation can only be resolved by negotiation."
The capital of Thailand, Bangkok, continued to see clashes between the Red Shirt protesters and security forces on Monday.