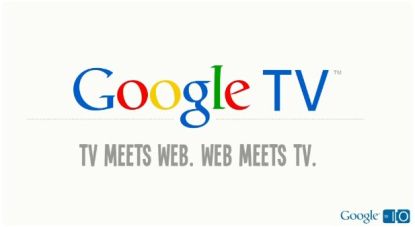 UK Today News: Google Introduces Google TV – Google To Work With Sony, Logitech
TV Beta: Google introduced the much awaited Google TV in Thursday. This will be Google's big venture into web-TV integration.
According to Google, this new application will be run by Google's Android operating system, and will allow users to search for content from their TV, DVR or the web.
Google project director Rishi Chandra said the conference in San Francisco, California: "Here we are folks — the multimillion-channel TV. There's still not a better medium to reach a wider and broader audience than television."
According to reports: "The platform will let users search for content, from the name of a TV show to the name of a network, in much the same way a Google search works. They'll get results from TV and the web and be able to watch either on their TV screen." (CNN)
Google is also reportedly trying to strike up a deal with Sony and Logitech to put Google TV in their products such as televisions, players, and other devices.