UK Today News: Zabasearch – Search For People Online Using A Phone Number
Zabasearch, founded on the 28th of February 2005, is a search engine that provides search options to people all around the the US by using a particular person's home phone number and address.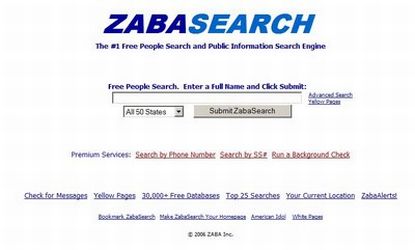 Sources say that just like the Google search engine, Zabasearch too is a search engine but not a database that manages WebPages according to the search information.
Zabasearch provides three times more information as compared to the white pages of a telephone directory. Any telephone number and address of a certain person is revealed for free, and there are no subscriptions or memberships with the website to use its service.
If someone wants to search for a common name on the search engine; then one can do an advanced search, according to the first name, second name, last name, birth date, or City and State.
The site was created by Robert Zakari and Nick Matzorkis.