UK Today News: Air India Crash – Plane Crash In Mangalore Kills More Than 150
Air India Crash, Mangalore Plane Crash, Bajpe Airport, Mangalore Air Crash: An Air India plane crash in Mangalore, India killed more than 150 passengers early Saturday morning, when the plane burst into flames while attempting to land on the Mangalore's Bajpe International airport runway.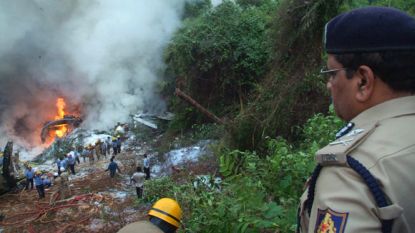 V.S. Acharya, the home minister of India's Karnataka state in which the plane crash took place told reporters that only about five or six people survived the crash.
The Air India plane was carrying 165 passengers from Dubai to Mangalore and crashed at around 6:30 a.m. IST (9 p.m. ET on Friday)
According to India's CNN-IBN channel, the Boeing 737 burst into flames after overshooting the runway on a flight from Dubai.
Reports say that the smoke from the plane, coupled with the rough terrain in valley in which the plane has has fallen is making the rescue efforts very difficult. There were also around 25 to 30 ambulances on the scene of the plane crash.
The plane reportedly crashed the airport's boundary wall and fell into a valley.