UK Today News: Andrew Cuomo To Run For Governor of New York

Andrew Cuomo : Promising that he would lead New York and remake the mired state which has a history of political scandals, Attorney General, Andrew M. Cuomo, stated on Saturday that he would be running as candidate for the Governors post.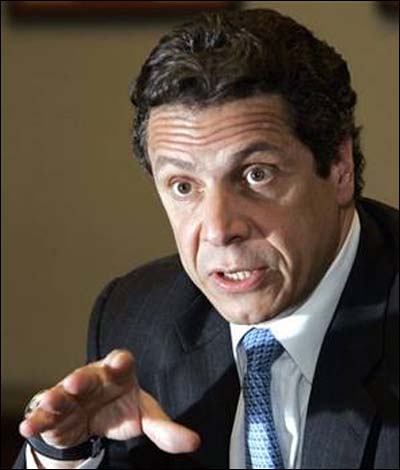 As he spoke about New York, he said that New York was once a state that was admired and was the country's role model, and now it is the nations disgrace, referring to the number of scandals that have taken place, and the paralyzed economy of the state.
He pointed out the two previous governors of the state, David A. Paterson and Eliot Spitzner, who had promised a lot for the state's development but then, fell victims to their own actions. It may turn out to be a challenge for Cuomo, at the age of 52 and if his history is checked, he is the son of the former Governor, Mario M. Cuomo, who was a political director himself and has a history of state politics.
He stated that he would not turn away from his promises, and make it his responsibility to make tougher financial decisions. He highlighted his speech by talking on the worsened economic conditions of the state.
He will begin his campaign for the moment, and also may take help from his popularity, and in a random poll that was taken, 64 percent of people think that Cuomo is doing an excellent job.