UK Today News: California Earthquake – San Diego Earthquake Today Rattles The City

California Earthquake/San Diego Earthquake: Residents on the US-Mexico border might have woken all shaken up after a series of minor earthquakes rattled the border and the city of San Diego on Saturday morning.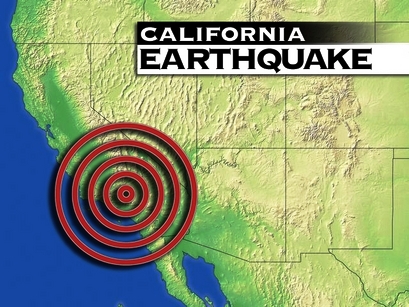 As per the officials reports there were no damages or casualties reported.
The US Geological Survey reported that the first shock of a magnitude 5.3 earthquake hit the town around 10.30 am, it was closely followed about three minutes later by a magnitude 4.9 rattle and then again by 10.59 am magnitude 3.6 earthquake struck the area.
San Diego County Sheriff, Lt. Hank Turner, stated that the shocks were felt in downtown of San Diego, but no emergency calls of damages or casualties were reported. On the 4th of April the same area was hit by a bigger earthquake with a Richter scale of 7.2 and killed 2 Mexicans. Since then this region is experiencing earth tremors every now and then.