UK Today News: Kandahar Airfield Under Attack By Insurgents, NATO Troops Wounded

Kandahar Attacked: Canada's main military base, which is set up on the Kandahar Airfield, was reportedly attacked by insurgents on May 22, 2010.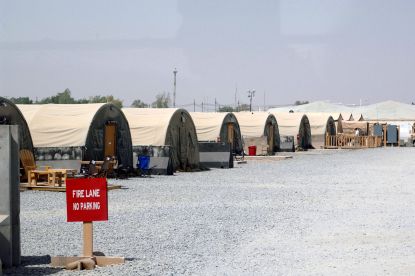 Reports say that the strike came at around 8.00 pm local time, with rockets and mortars, and was then closely followed by ground attacks by militants.
Kandahar is the main airfield base for NATO, which is located in the south of Afghanistan. It was reported that only a small number of people were injured, and at the moment they are being treated.
During the attack, the soldiers could not even position themselves, and many civilians and troopers lay on the ground for cover before they could even enter their buckers. Even after three hours of the attack, sounds of the artillery could be heard at a distance and the background was filled with the sirens blaring. The giant airfield which is now a size of a small city, is becoming the launch pad for thousands of US forces that are coming in for this summers attack on Taliban.