UK Today News: Thousands Taken Hostage As Gunmen Attack Two Pakistan Mosques In Lahore
Lahore Mosque Attack: Thousands of people have been taken hostage in Pakistan after armed gunmen attacked two mosques belonging to a minority Islamic group – Ahmadis – in Pakistan's eastern city of Lahore.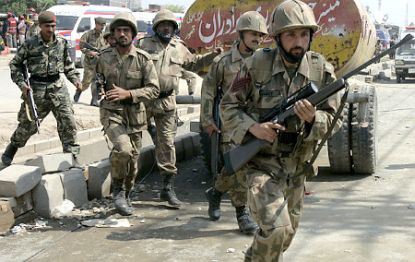 Reports say that the gunmen fired at two Ahmadi mosques in Lahore at around 1.45pm (Pakistan time), moments after the Friday prayers ended.
Pakistan's Dawn TV has reported that there have been three explosions and two policemen have been killed. Neither of this has been confirmed by the Pakistani police.
The Pakistani police have surrounded the two mosques and some sources say that the old, women and children have been permitted to leave, while the remaining people have been held hostage.
Lahore Attacks Update: New reports have come in that at least 20 people have been killed as a result of the Lahore bombings in Pakistan.